0
What's wrong with...sequels?
Let's face it, sequels and franchises are now so integral to the business of video games that most publishers would not be able to survive without them. As much as most gamers claim to want "innovation" and "original IPs", most people are just happy to play GTA: Final Battlefield of Duty VII rather than investing time, energy and emotion into finding truly original video game experiences. And there is nothing wrong with that.
What is wrong with this system is that the way that these sequels and franchises are made just gets it all wrong.
I am sick to death of reading interviews with the producers of sequels where the only thing the have to say about the sequel to last year's hit game is that the graphics are now better and there are more weapons/items/vehicles and bigger enemies/space ships/bald space marines. More of everything. Is that all they can come up with?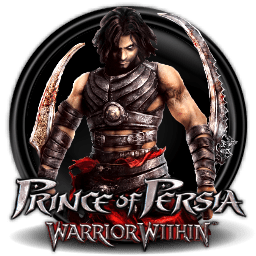 How about instead of adding more, they focus on fixing the flaws of the previous game. Instead of more weapons, how about they focus on balancing the existing ones and getting rid of the boring ones. Instead of building bigger environments, they make them more interactive and logical. Instead of adding more enemies and squad members, maybe they should focus on making the existing ones smarter.
The Fable games are prime examples of this flawed thinking. Instead of fixing the many, many flaws of the original game, the sequels have instead just kept adding a multitude of features on top of the original flaws, making each game in the series progressively worse. This thought process of
add features=add value
needs to stop. The best way to add value is not adding features to a flawed game (that will just make me quit in frustration), but to refine and streamline the existing game to make it more compelling (at least interesting enough for me to finish it).
The phrase
less is more
often comes to mind when I play sequels. When I first played The Legend of Zelda: Ocarina of Time, I was blown away. Everything about the game was perfect. However, looking at the two sequels*: Wind Waker and Twilight Princess, I have to say that I found Wind Waker to be a much more rewarding and entertaining experience than Twilight Princess.
While both games follow the same basic Zelda structure, Wind Waker sets itself apart by being a much more stripped back and simple game than Twilight Princess. Twilight Princess added so many features to the basic Ocarina of Time setup that it became cumbersome and tricky to remember how to do everything. Wind Waker on the other hand just played out in such a simple manner, because instead of adding features, it just focused on doing a few things right.
Another good example is Pikmin 1 and Pikmin 2. Essentially, both games are the same, but the first one was far less frustrating and far easier to just sit back and enjoy. Playing the sequel just felt so much like hard work because there were so many additions and side quests and things to collect that it was a chore to play. Not only did they add new types of Pikmin, but they made them difficult to recruit. This complicated matters and some of that innocent simplicity and that sense of discovery was missed.
*I have not included Majora's Mask as it was such a departure from the Zelda style that you really can't consider it a sequel in the usual terms.