0
My Nintendo Connection Tour 2011 Experience - Photo Gallery
Posted by
Excite
, in
Events
04 November 2011 · 1,777 views
This is a gallery of my photos from the Nintendo Connection Tour 2011 when it stopped by New South Wales. Enjoy!
= = =
In case you missed my two-part feature article where I recounted my experience, you can find Part One here and Part Two here. My gallery of 3D photos can be found here.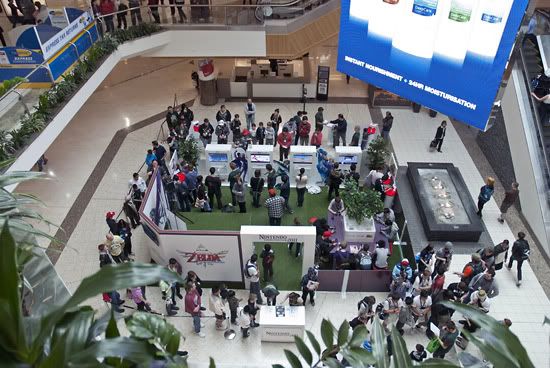 Fans from all over Sydney gravitate to Westfield Parramatta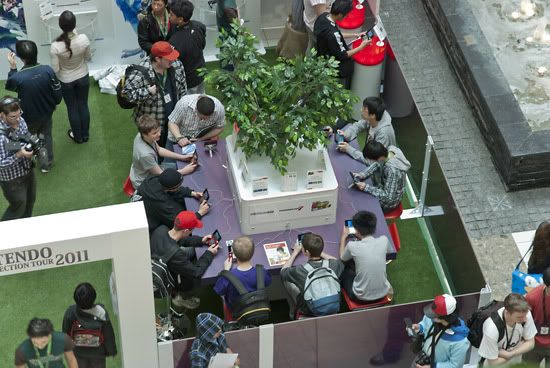 We still can't photograph the 3D screen close-up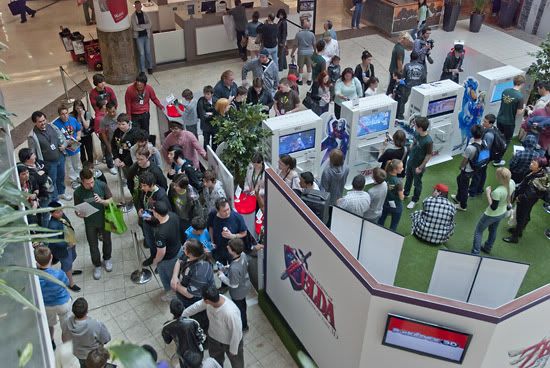 Jamie strolls around with trivia questions, people follow eagerly. Except the people in line who are stuck where they are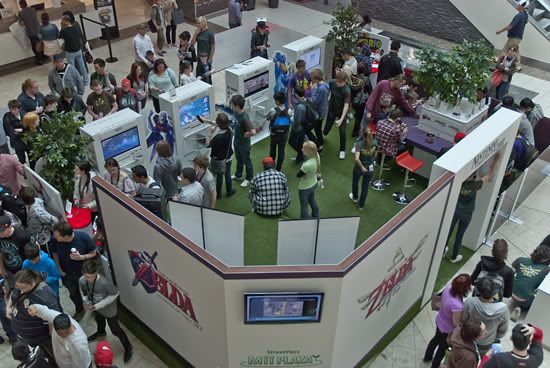 Not many places to sit is there? Expect lower back pain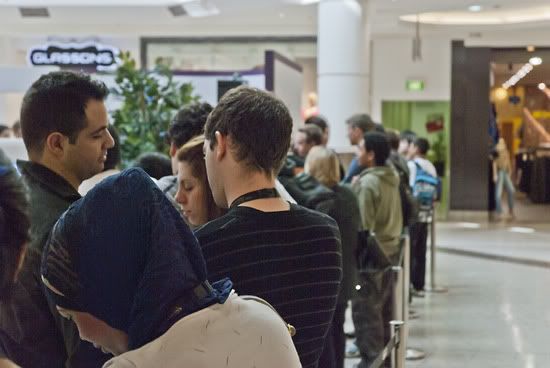 The games have been waiting for us…patience, people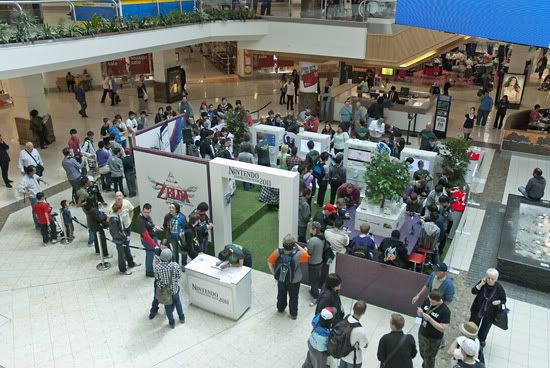 What a great opportunity to play new games and make new friends along the way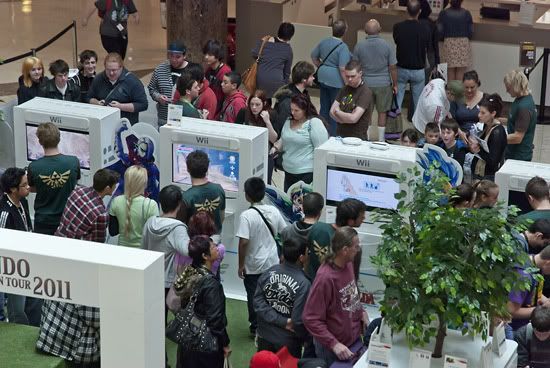 It's all on for young and old!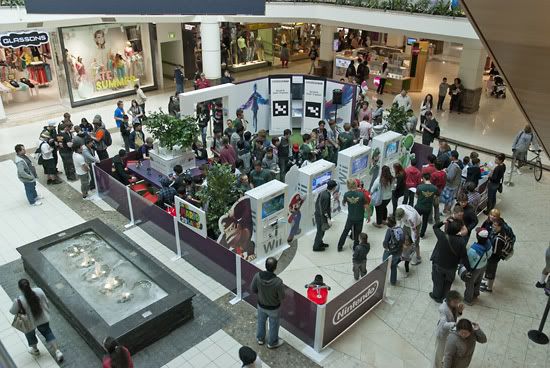 Signs on the edge of the fountain say "do not sit here". What do you do? Not sit on the sign, duh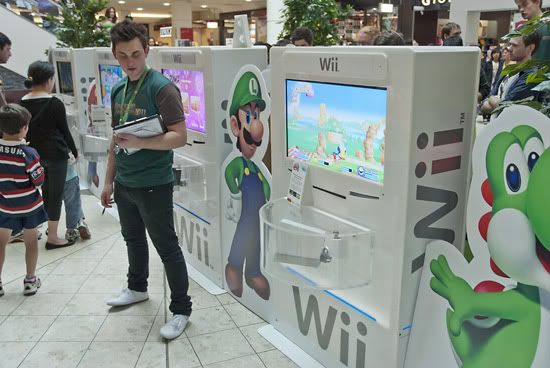 Sorry, we're lining up for Zelda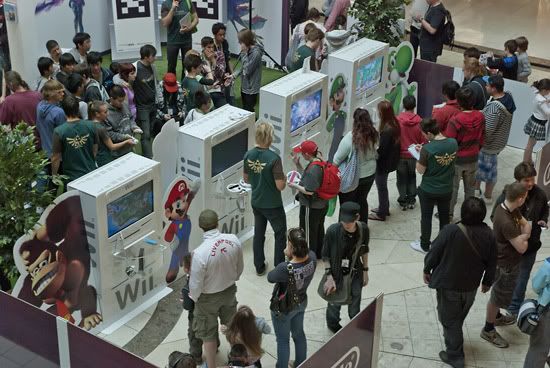 Wiiiiii - enjoy it, while it lasts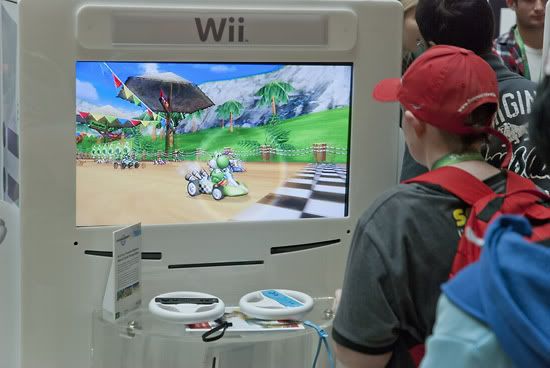 Some people enjoy watching Mario Kart Wii cutscenes





Surreptitiously move your hand over that pile of Zelda codes…now you see 'em, now you don't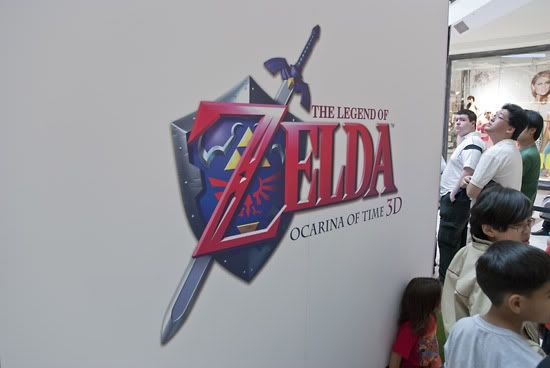 Some new game everybody's making a fuss over…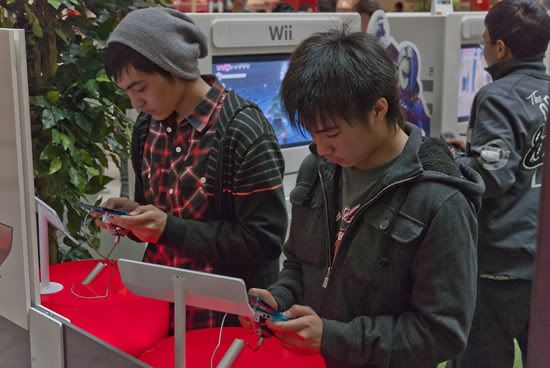 Surely there's gotta be a joke about Asians and driving here…OH NO I DIDN'T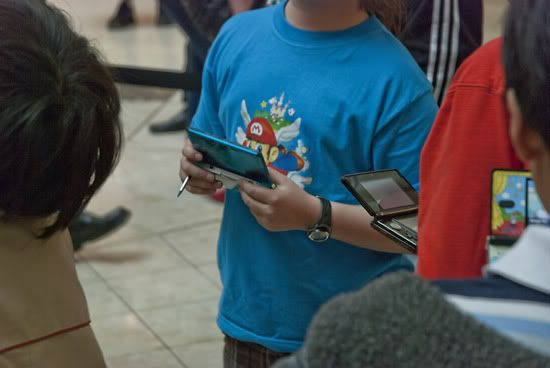 Who's that peeking over?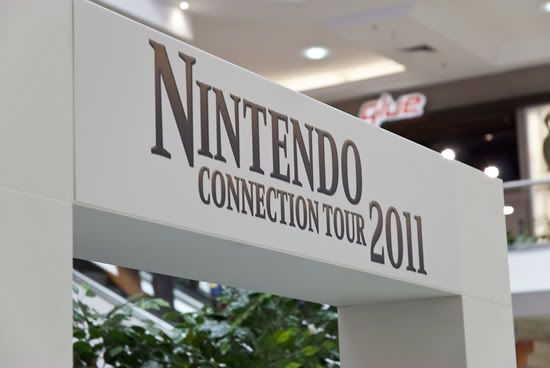 Self-explanatory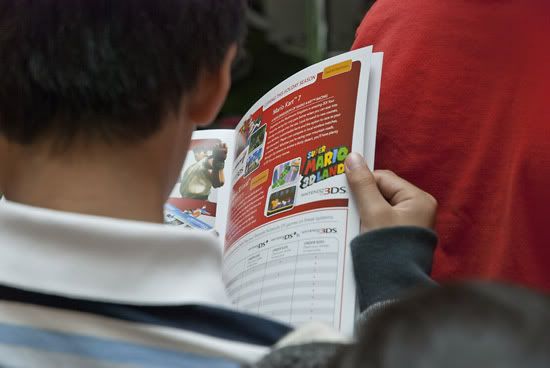 Reading all the latest goss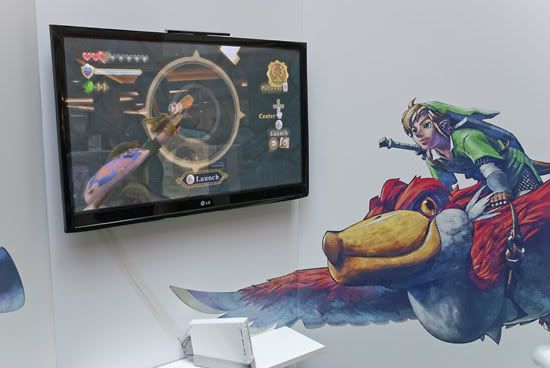 A split second later, Link crashes into the screen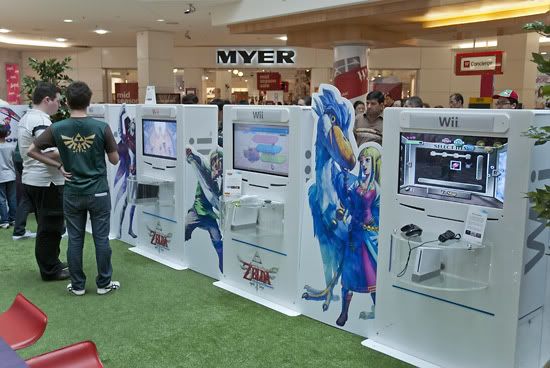 Everybody goes to have lunch at the same time, or they've just kicked out the previous group. YOU DECIDE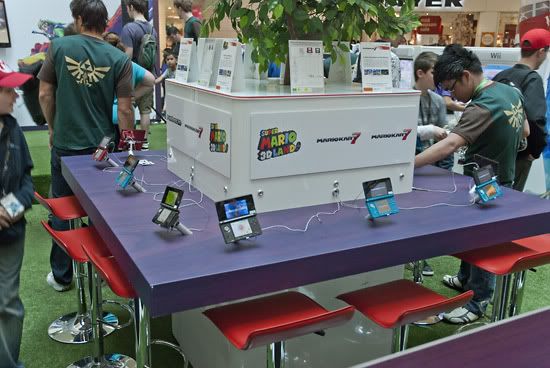 Apparently playing Mario Kart 7 on the Flame Red 3DS gives you a significant advantage





If someone can come up with a better caption that this, please tell me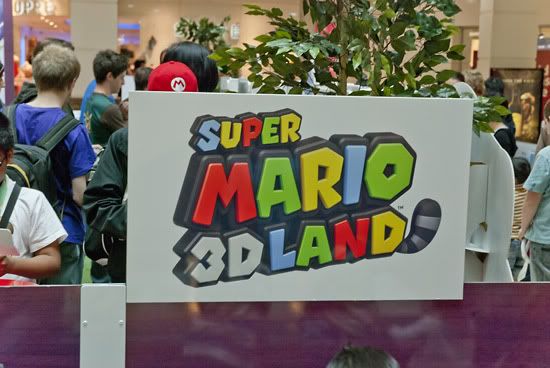 Super Mario 3D Land wasn't so super IMO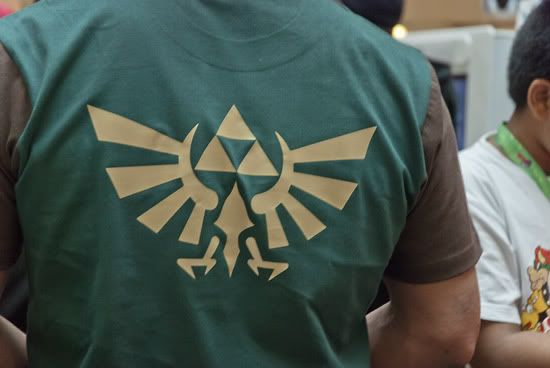 So close…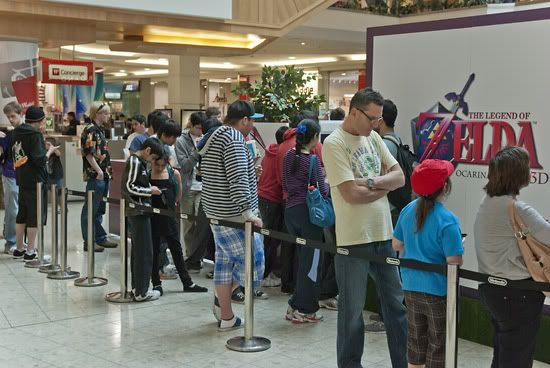 …yet so far!





Nintendo fans in the making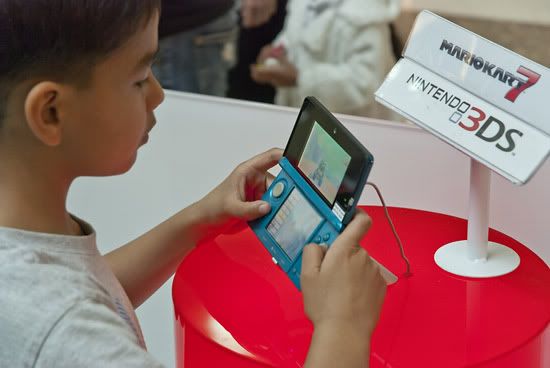 You are not human if you don't enjoy Mario Kart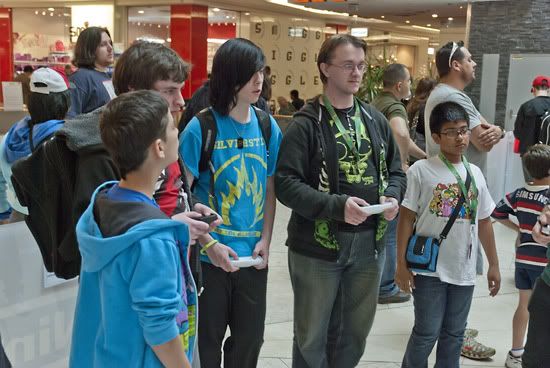 Where's the fourth Remote?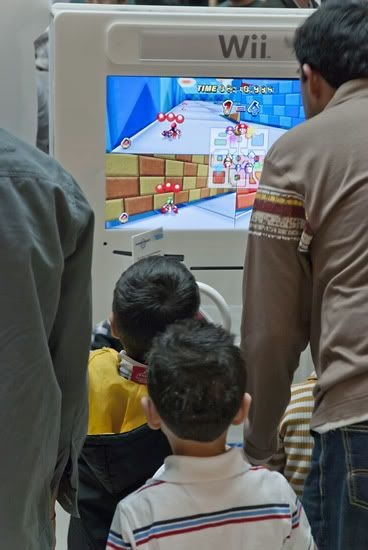 Mario Kart Wii continues to entertain





Jamie: "Here comes the airplane!"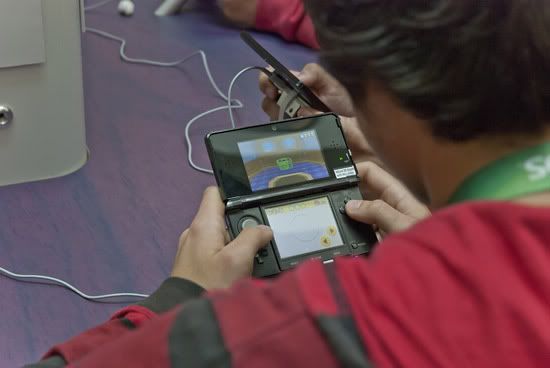 I'm nauseous, I'm nauseous, I'm nauseous…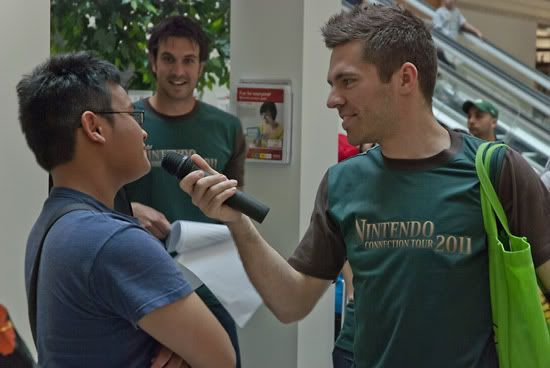 Everybody loves trivia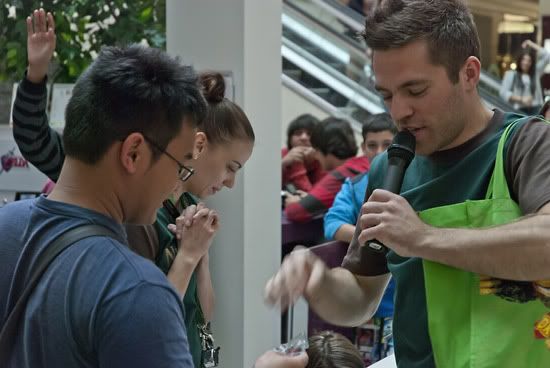 Jamie: "Wrong! I'll have that back, thanks"





"Something something ZELDA, something something?"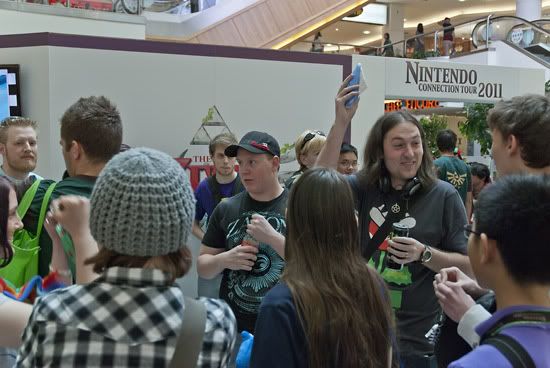 The way this guy reacted to winning something was hilarious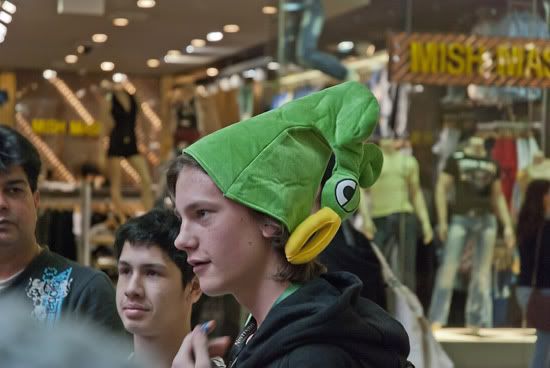 This fan sports a rather cool Ezlo cap…hat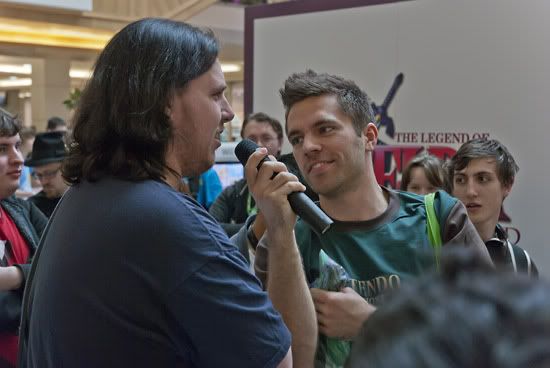 Pressuuuure!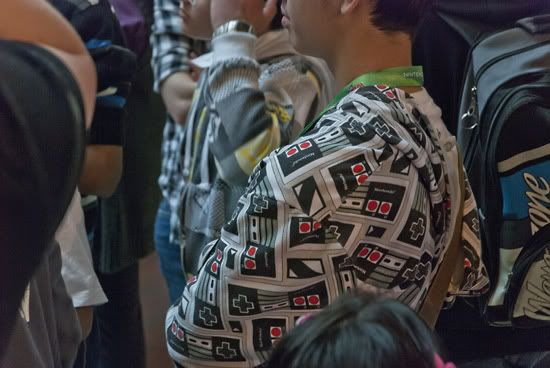 This fan doesn't like people pushing his buttons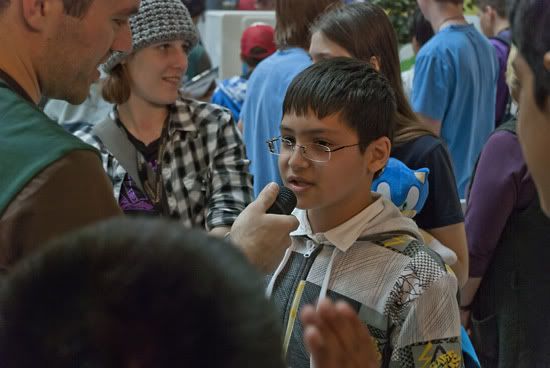 I know this!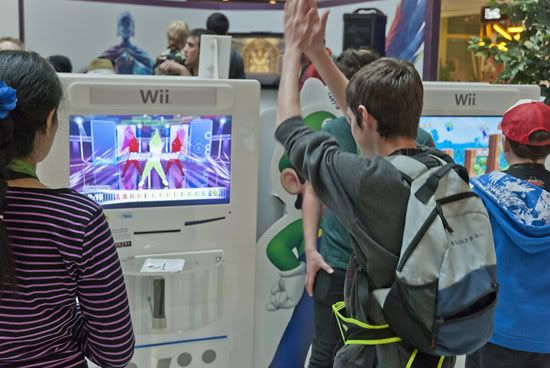 Just, j-j-just Dance 3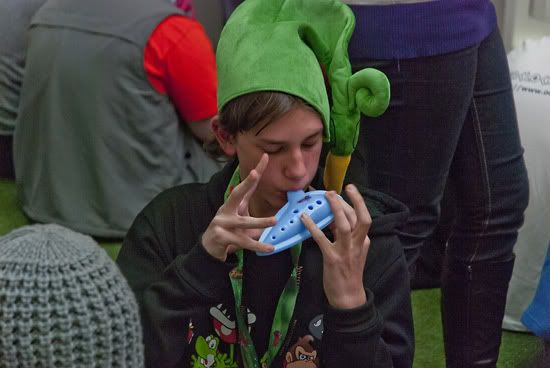 Doooo-do-doooo-do-do-doooo-do-doooo...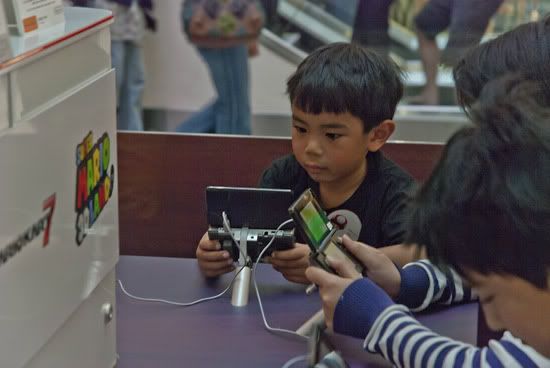 Aww, somebody buy this kid a 3DS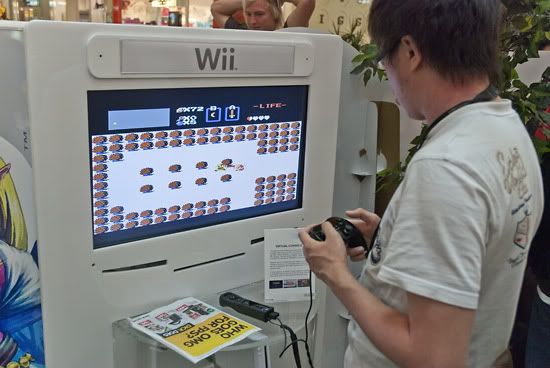 Kickin' it old school with the first Zelda game





"What are we playing? I dunno, just look good for the camera!"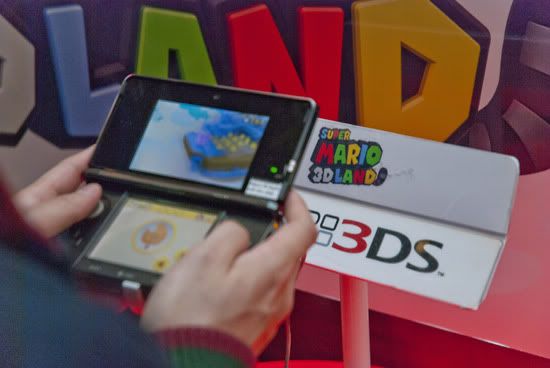 Mario = millions for Nintendo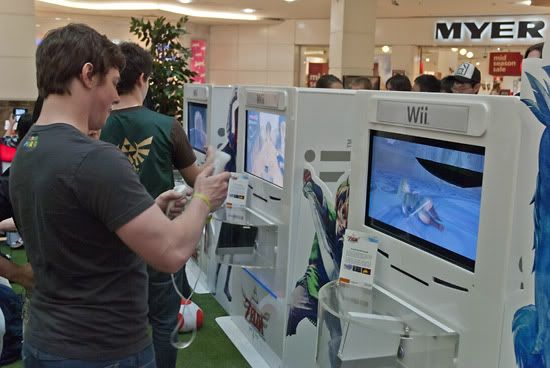 Mmm…MotionPlus…*argrgaragh*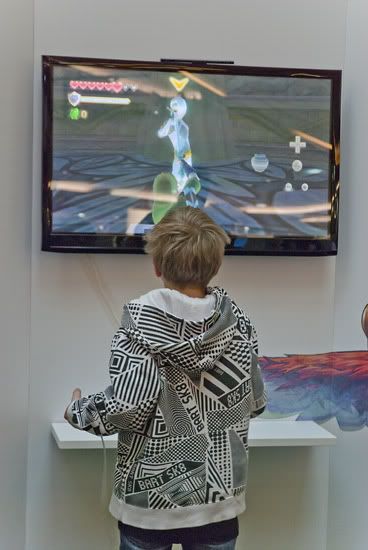 How dare Ghirahim intimidate this child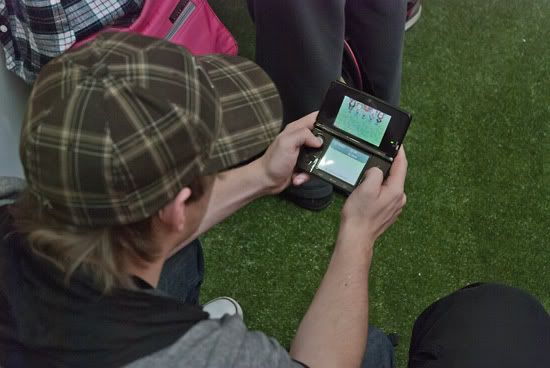 StreetPass was just going off!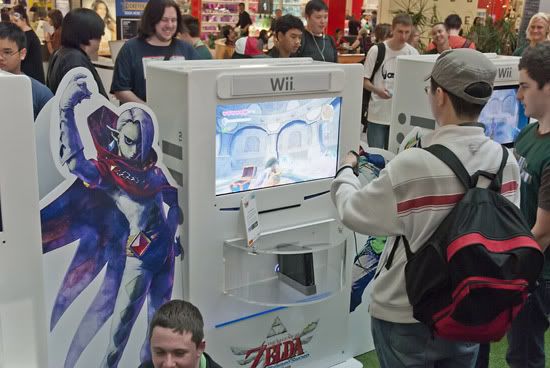 Ghirahim's not so tall after all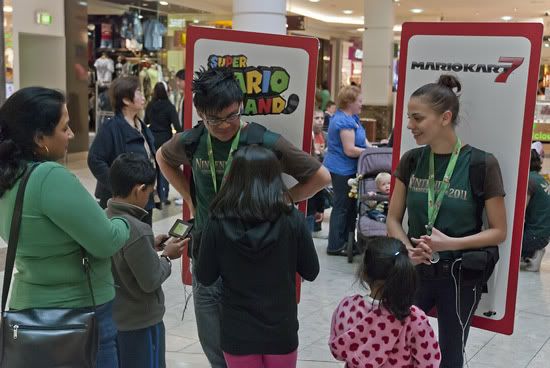 Too close for comfort?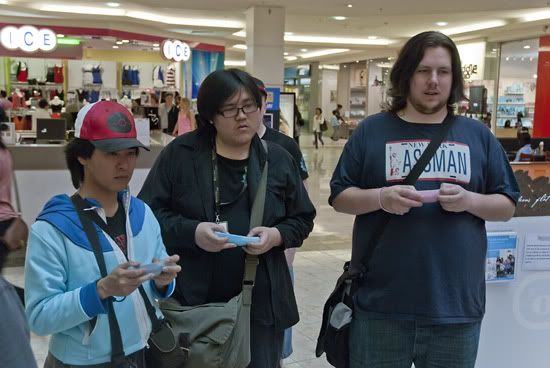 How do you spot a Nintendo fan? They'll have a bag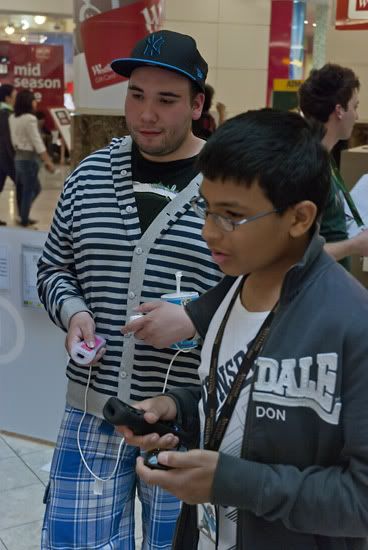 Fun fun fun!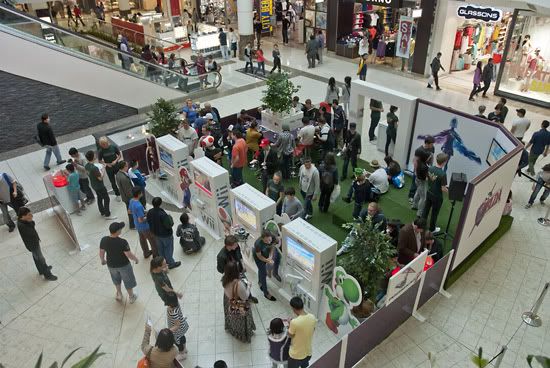 Can you spot Jamie?…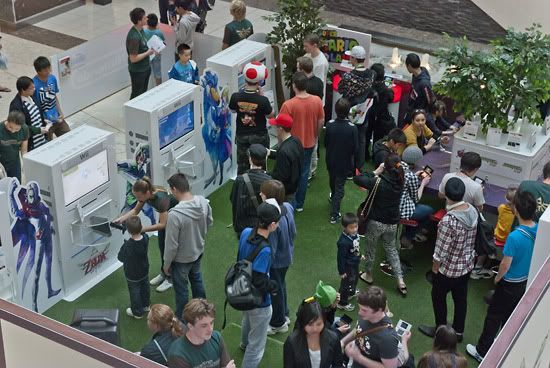 …neither can I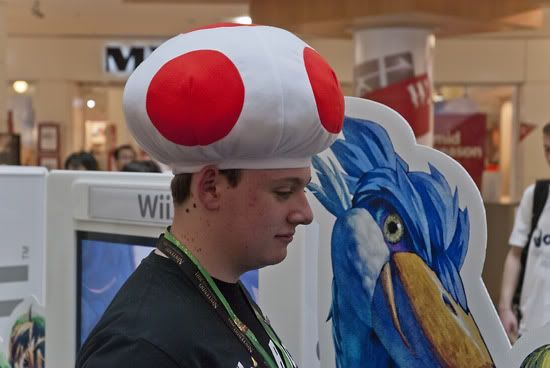 I wonder what's hidden under that hat…could be a good place to store your 3DS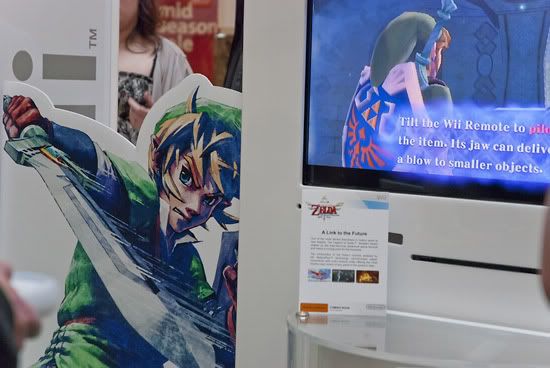 You're the hero! *pinches cheek* Yes you are, yes you are!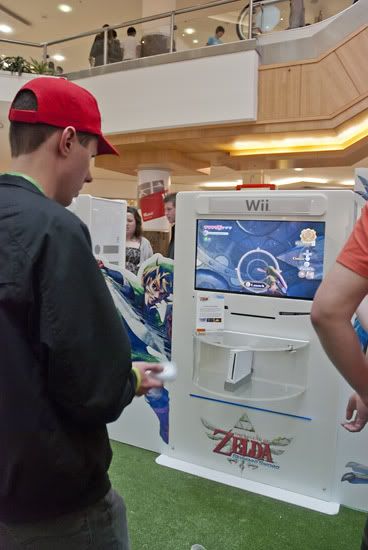 Definitely buying this on the first day!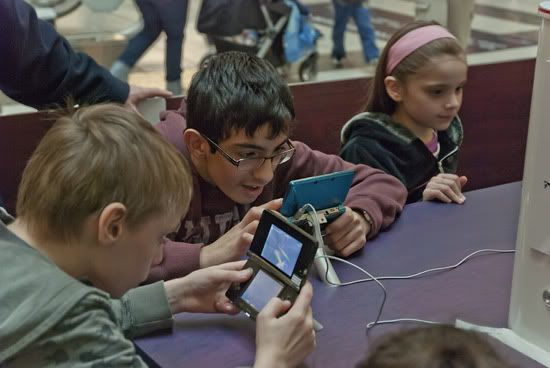 The Decisive Moment - this young gamer witnesses the 3D effect for the first time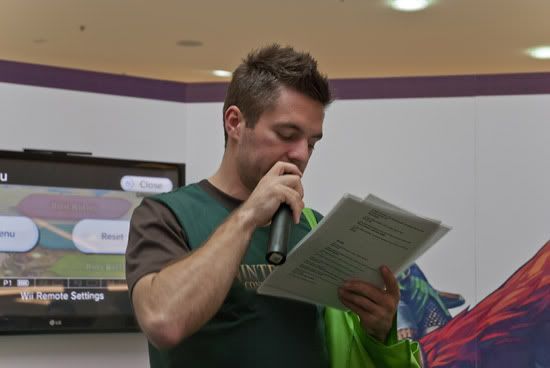 Jamie: "What is that tiny detail in that forgotten Zelda game that you wouldn't have noticed unless you did this, this and this?"
*a couple of hands go half way up then slowly come back down as everyone is puzzled*
Jamie: "Okay, what colour are Link's clothes?"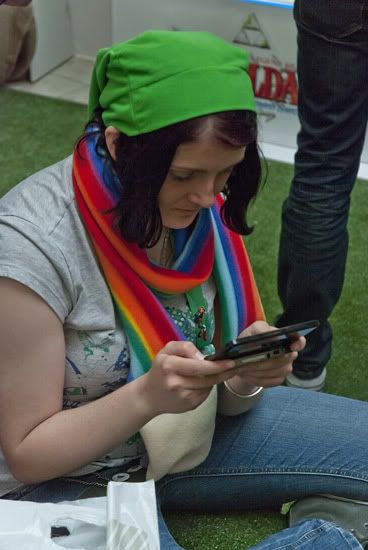 A girl dressed as Link (from the neck upwards) playing as Link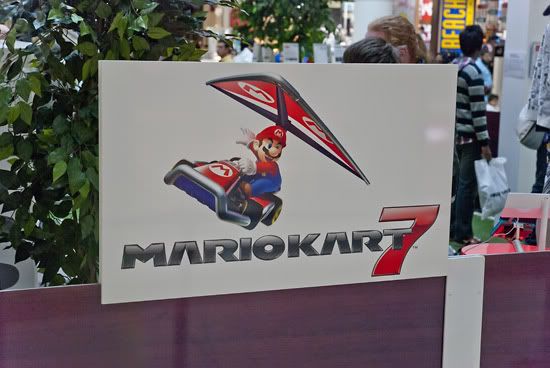 Because "Mario Kart 3D" just isn't original enough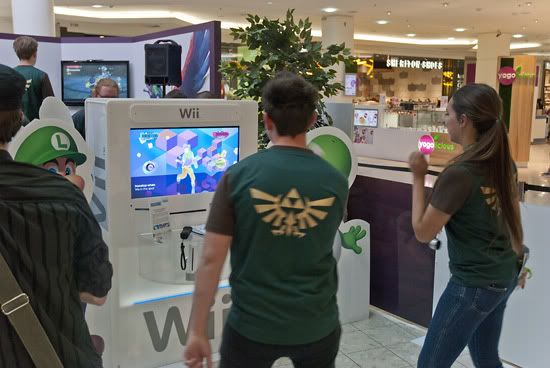 Wii - getting you off your arse since 2006