0
Metroid: Other M pre-order schwag
Posted by
Excite
, in
Swag
12 September 2010 · 1,610 views
myer
metroid
pre-order
swag
I've had a love-hate relationship with Myer... who am I kidding, it's been a hate relationship. The last time I bought a video game product from them was when I bought my Wii, at launch no less. With prices that are hardly competitive, surely their lastest attempt to get me into one of their stores was going to be unsuccessful...
= = =
The Nintendo Connection at Myer Sydney had a one-day deal (or, rather, a three-hour deal) where if you pre-ordered
Metroid: Other M
at the demo event on August 28, you would receive a pre-order bonus in the form of 1000 Nintendo Points and a "limited edition History of Metroid booklet".
With this deal, I would have had to buy a $6 train ticket to the city to pre-order, and then probably pay full price for the game - this
is
Myer we're talking about - and another $6 ticket to pick it up. So the deal wasn't screaming
VALUE!
to me like it would for other people, especially when I'm not really a use-Nintendo-Points-to-download-games kind of guy.
Now normally I would buy or pre-order a new game at JB Hi-Fi where it's usually $79 and that would be the end of it, but I'm a sucker for the words "limited edition" when related to Nintendo, so I decided to take up Myer's offer. Here's my pre-order swag.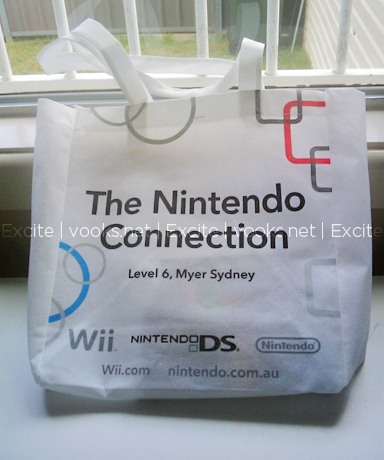 Pleasant Surprise the First: everything came in this Nintendo Connection enviro bag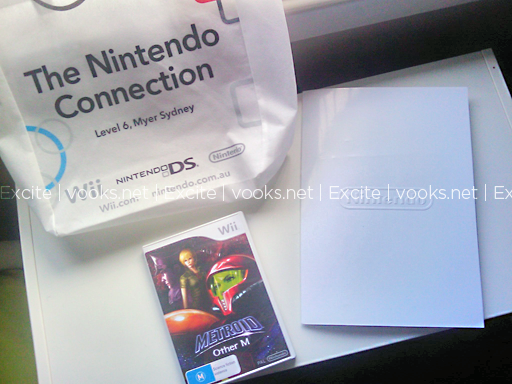 The bag spills its innards. What do we have here?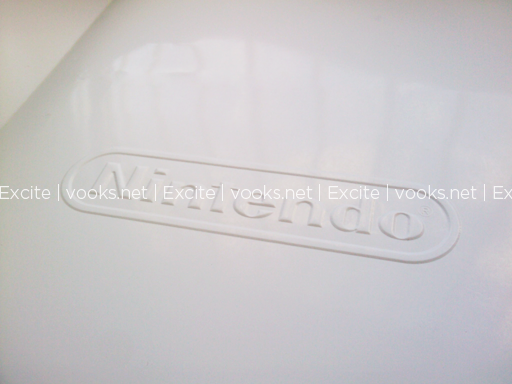 Pleasant Surprise the Second: the Metroid booklet came inside this Nintendo-branded folder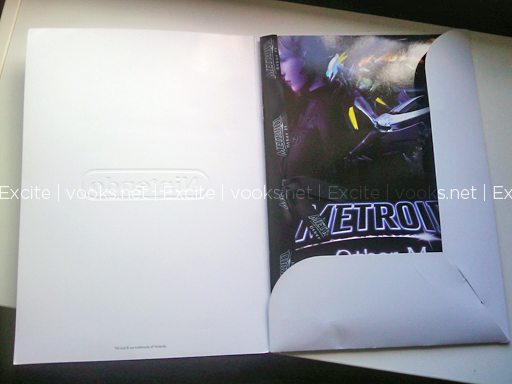 I was a bit peeved seeing that the folder was creased in some areas
We now begin looking through the booklet. See that ribbon there? It's made of lanyard-type material and serves no function other than trying to make the booklet look high quality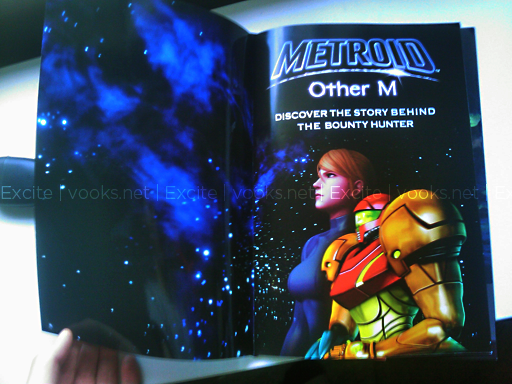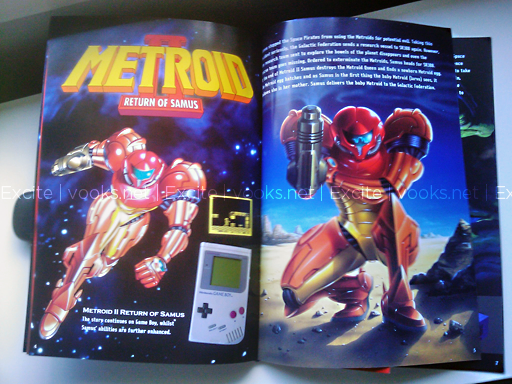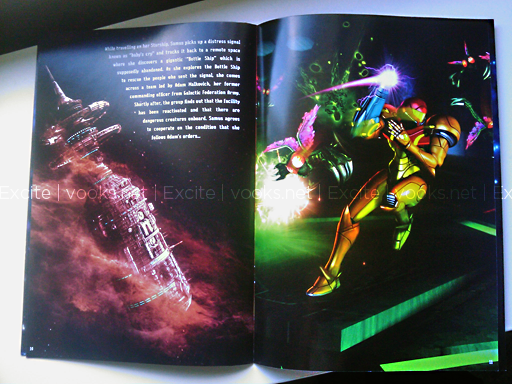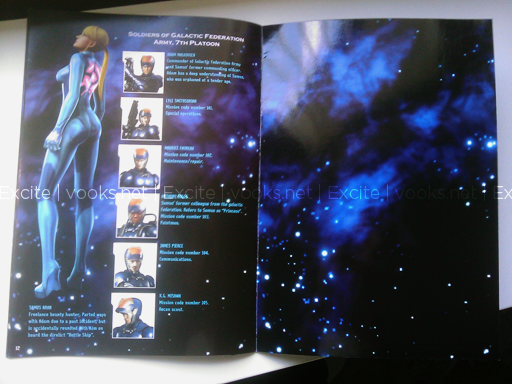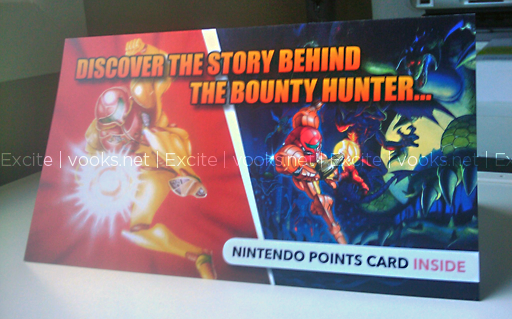 Pleasant Surprise the Third: they didn't just chuck in the Points Card - it came in this neat little... whatchamacallit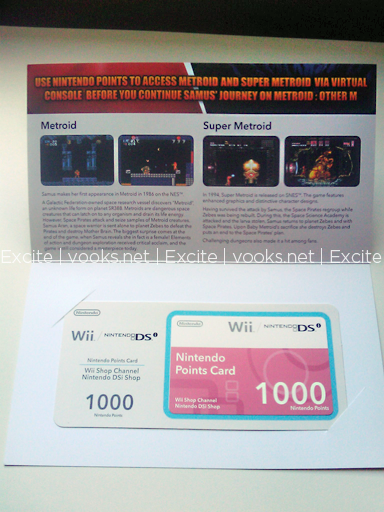 So there you go. You know, as I was making my way to the Myer, I was seriously thinking about cancelling the pre-order if I didn't think the booklet was that great. And to be honest, it
wasn't
as good I had hoped - the information (by that I mean the exact wording) in the booklet was similar to an
Other M
pamphlet that I picked up for free at the Nintendo Connection, most of the artwork in it wasn't new, it wasn't presented as well as it could have been and it wasn't very long.
I felt much better though after finding out what the price of this bundle was: $79 (Pleasant Surprise the Fourth). I couldn't believe it,
better
than my beloved JB? I really didn't give a sh!t about the booklet now!
Verdict - how do I rate this pre-order deal?
Value
-
Excellent - Expected - Rip-off
At $79, I got the game (worth $99.95), the Points Card (worth $15), and the Metroid booklet + Nintendo folder (unknown worth, sentimental value I suppose).
Exclusivity of bonuses
-
Money can't buy - Limited - Widely available
The Points Card can be bought. As for the booklet and the folder (the more prized items), it doesn't look like you can buy them from somewhere on the 'net.
Quality of bonuses
-
Superb - Not bad - Flimsy
The artwork and information in the history booklet could have been presented more creatively than in a catalogue-like A4 form - maybe something like
this
. Also, the Nintendo folder had an embossed logo which was super sexy. The presentation of the Points Card was unexpected and a nice little touch.
Overall feeling about purchase
-
Over the moon - Happy - Indifferent - Could've been better - Regretful
The quality of the bonuses wasn't as high as I'd liked, but at the end of the day, the deal was excellent value.
= = =
The guy serving me at Myer was pretty nice. He began talking about how he started playing
Other M
and how he enjoyed it. As well, he mentioned that with the Nintendo Connection in place, they wanted their prices to be as low as possible, citing that they were aware of JB as being major competition. He also suggested that I fill out a customer feedback form as they were seeking ideas to make the Nintendo Connection a better place for Nintendo fans. So it looks like Myer is really trying to get behind Nintendo, and hopefully we some more cool pre-order deals and game events come out of their partnership in the future.